Fashion Through The Ages - 1930s
The 1930s

The 1930s were known as the Great Depression period. Planet Pluto was discovered and sliced bread was invented during this era. Adolf Hitler took power at this time and Japan invaded China. People were caught between the depths of the Depression and the allure of the burgeoning modern world which was being created.
Fashion Pointers
- The female form returns
- More bust, natural waists
- Hemlines are at ankle-length
- Softer, more feminine look
-Large attention given to collars; Ruffled collars were popular
-Puffy sleeves
-Birth of many elegant evening gowns
-Victorian revival
-Sharp suits
-Layered and ruffled skirts with pleats and gathers made their debut
-Beaded clutches, costume jewellery, leather goods
-Increased popularity of the bow (appearing on hats, dresses etc)
-Zippers were everywhere
-Corsets
-Increased popularity of sportswear
-Prints, prints and more prints (including polka dots!)
-Romantic comb waves were in vogue
-Berets took over cloche hats
-Gloves
-Fur was ubiquitous, sometimes even the whole animal was worn
-All kinds of shoes: Flat and sensible oxfords, platform shoes (made of wood and cork)created by Salvatore Ferragamo and André Perugia
A sketch of an evening gown; The popular comb wave; Platforms by Ferragamo
Fashion from the 1930s
(click for detail):
Fashion Icons
:
Due to the Depression, people looked to Hollywood as a form of escapism. Today's 'old hollywood glamour' really originated from the 1930s as people wanted Hollywood to be glamourous and opulent, unlike the 'real-world' situation where poverty and unemployment was prevalent.
Pictured from left:
-Marlene Dietrich
-Greta Garbo
-Joan Crawford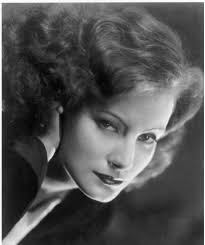 Hollywood Revival of the 30s
:
The movie Dogville captured the essence of the Depression era with its shabby-looking costumes which reflected the thriftiness of people during that time.
The old glamourous hollywood look spreads on to the 1940s, so I will touch on that on the next post.
Meanwhile, since the 'Victorian revival' was a huge thing then, here's a picture of Kate Hudson as a Victorian bride.
And Charlize Theoron sporting 1930s finger waves.
Shop the 1930s:
Look out for victorian touches like ruffles and yokes. Brooches are also a good idea for that touch of opulence. Detailed collars and puffy sleeves are great for casual wear.
Erotokritos Embroidered Cotton Cambric Blouse
Nanette Lepore Victorian Jacket
Or you could try to get hold of some of Louis Vuitton's Spring 2005 collection pieces, which incorporated some elements of the 30s:
Victorian neckline, Puffy Sleeves
Meanwhile, if the idea of the 1930s is still hazy, here is an actual pictures from that time:
Note the peter pan collars, the natural waist, the puffy sleeves!